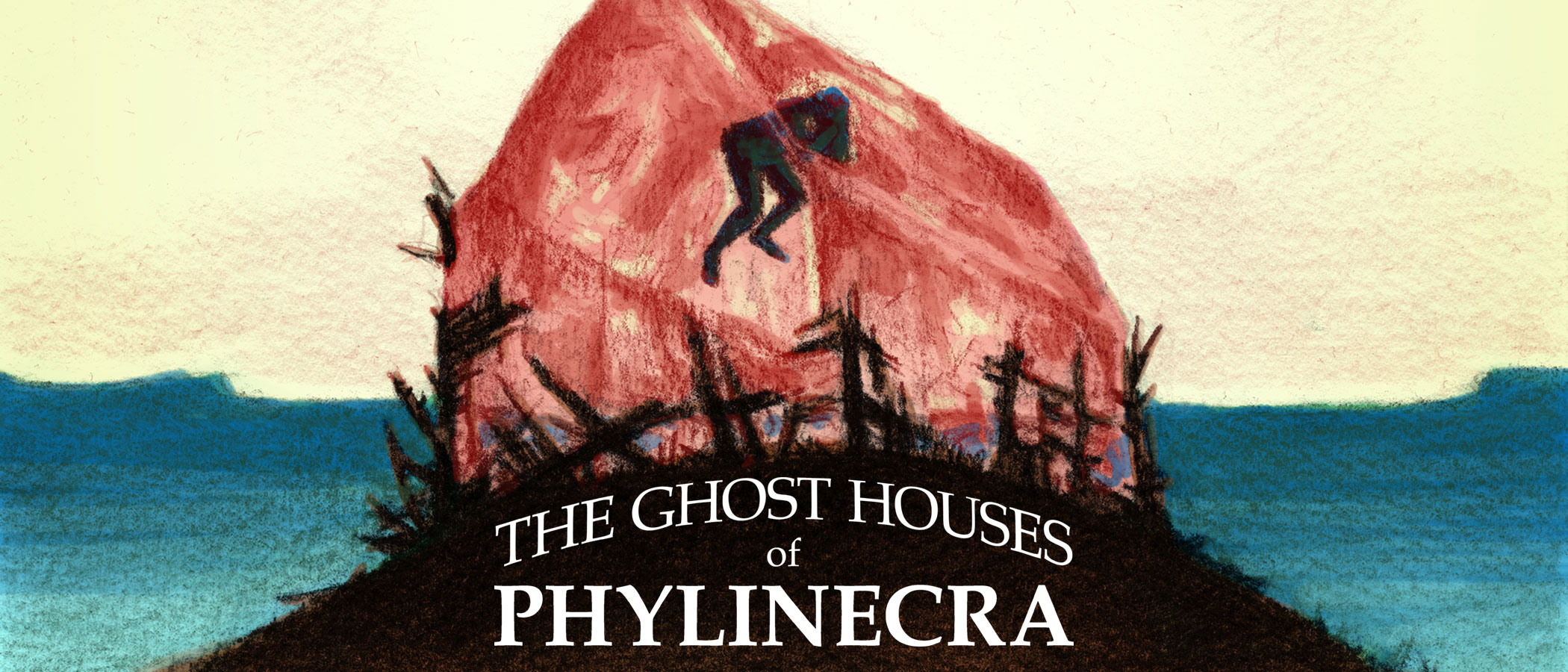 The Ghost Houses of Phylinecra
The town of Phylinecra has suffered a terrible fate at the hands of a torrential flood, but as the townsfolk try to rebuild and restart in the aftermath, they find their home invaded and their loved ones encased by ghostly crystalline forms of the houses they lost.
Solving this mystery will take adventurers to the Blessed Isle and into the Red Caves to face the Goddess in her own territory. Will they find the connections between her world and theirs? Can they untangle this haunting mystery?

This is a Pocket Dungeon, designed to launch a campaign or run smoothly as a one-shot. Learn about all the other Pocket Dungeons and more at pocketdungeons.portablecity.net!
This digital edition of The Ghost Houses of Phylinecra includes a digital PDF, print-and-play maps and GM forms, and colour digital maps for online play.
Purchase
In order to download this adventure you must purchase it at or above the minimum price of $7.50 USD. You will get access to the following files:
Phylinecra-Cave-Map-Colour.jpg
1 MB
Phylinecra-Town-Map-Colour.jpg
1 MB
TGHOP-B&W-Cave-Map.jpg
1 MB
TGHOP-B&W-Town-Map.jpg
2 MB
TGHOP-GM-Aids-NPCs-Griefs.jpg
490 kB
TGHOP-GM-Aids---PC-Bonds.jpg
436 kB
The Ghost Houses of Phylinecra Web File.pdf
1 MB
Download demo